CCHT and the Victoria County History Project
What is the CCHT?
The Cumbria County History Trust (CCHT) was launched in May 2010 to coordinate and gather resources for the Victoria County History of Cumbria project. Its Trust Deed and Constitution can be found here.  The CCHT is a charity which any interested individual, history and heritage society, museum, or commercial organisation can join. The members elect a number of trustees, to join those nominated by the founding organisations, and elect the Chair, Secretary and Treasurer of the organisation at the Annual General Meeting. Therefore joining the charity allows you to have a say in how the project is managed. Founder members who subscribed £100 pa for five years from the start are listed in our Roll of Honour (list closed on 15th March 2011) and will be named in the first volume to be published. 
To learn more about Membership (and other options, such as becoming a Friend of CCHT) please go to our Support Us page. You can pay here by PayPal or through your debit or credit card -- but please let us know if you have joined this way by downloading and completing the Membership Form here.  
What is the Victoria County History?
The Victoria County History (VCH) is an internationally respected work of reference which ultimately aims to write the history of every town and village in England. Founded in 1899 and dedicated to Queen Victoria, it is one of the longest running research projects in the world. The work is being done on a county by county basis and managed centrally from the Institute of Historical Research at the University of London. Publications are aranged on the basis of historic counties. For more information, please visit the national VCH website: www.victoriacountyhistory.ac.uk
VCH Cumbria Project Direction
In Cumbria, all the work is being done by volunteers, under the overall direction of Professor Fiona Edmonds and Dr Sarah Rose from the Regional Heritage Centre, which is located within the History Department at Lancaster University.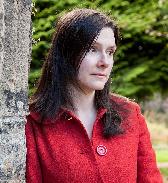 Professor Fiona Edmonds, Director VCH Cumbria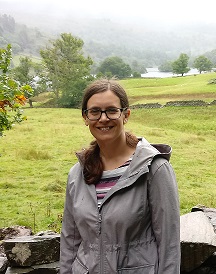 Dr Sarah Rose, Assistant Editor
Full guidance is available to volunteers to ensure that together we maintain the high standards of scholarship expected from the Victoria County History, and that our work provides a factual, reliable and authoritative work of reference for everyone with an interest in the history of their town or village - and possibly their family too. All the information about writing a VCH parish/township history can be found on our Resources page or on the national VCH Website.
Progress to date
No VCH town or village histories had been published for the historic counties of Cumberland and Westmorland before the VCH Cumbria project was launched in 2010; the only parts of Cumbria previously to have been researched in detail by the VCH were the Furness and Cartmel areas, which were formerly in Lancashire and are covered in VCH Lancashire, Volume VIII (published in 1910). So, for the bulk of the county the VCH Cumbria project is starting from scratch:  READ MORE
A team of over 100 volunteers from across Cumbria has compiled brief histories for each of the 348 parishes/townships in the county, forming a springboard for future work.  These have been edited for consistency by Prof. Angus Winchester. You can access these through the Interactive Map, the Township list, or the Search engine.  They are also available in print form from Lancaster University Regional Heritage Centre
A smaller core of volunteers are researching and writing full parish/township histories to the VCH template, which will eventually form part of the national work of local historical reference. A list of the places being currently worked on is available here.
A number of township histories have already been completed in draft form and a List of draft Township Histories (complete, interim or partial) is available HERE
The long-term plan is to produce sixteen volumes covering the whole of Cumbria: the plan can be seen HERE.  Or if you would like to browse the full list of townships to be included within each Red Book, click HERE. First, we aim to publish a volume covering the nine townships of Kirkby Lonsdale parish (XV on the Plan). Here you can read the initial interim drafts for each township. These need further research, but have been posted here for interest. Please do not quote from them without seeking permission first.
In March 2019 we published our first parish history, Kirkoswald and Renwick, available here. This is the first publication for VCH Cumberland in 115 years and the first ever for the VCH Cumbria project!
Become a VCH Volunteer
The VCH Cumbria project is a long-term collaborative project, whereby volunteers from the Cumbrian community will collect the basic historical material, write the histories and create the topographical database. At the same time the project will provide a vehicle for the future education, training and participation of all those who wish to make a contribution, ensuring that everyone can play a part, while ensuring the published histories will be of the highest standards. Within the project there will be roles for people of all stages of qualification and experience, including absolute newcomers.
Volunteers should ideally also be members of CCHT, and should indicate their interest in volunteering on the form when joining.
For further information about membership or volunteering, or to express interest, please contact Sarah Rose, the Volunteer Co-ordinator. Tel: 01524 593141 Email: s.rose2@lancaster.ac.uk - or email us at cumbriahistorytrust@gmail.com
We strongly encourage that our volunteers also become members of CCHT (Click here for APPLICATION FORM). 
What our volunteers say:
'I think the biggest impact on many of us is being able to make a real contribution to a national historical publication and, as a result, becoming ... more "professional" in our approach to local history'
'this is a tremendous opportunity to enhance our skills and achievements ... It is impossible to exaggerate the importance of this to us'
CCHT Trustees, Officers and Supporters
Please view the full List of Trustees and Officers (opens as pdf).
In setting up the Trust, we were supported by Cumbria County Council, Cumbria Local History Federation, Cumberland & Westmorland Antiquarian & Archaeological Society, Diocese of Carlisle, Friends of Cumbria Archives, Lake District National Park Authority, National Trust North West Region, University of Cumbria and University of Lancaster.
Patrons:- Sir Christian Bonington CBE; Sir James Cropper KCVO; Lord Inglewood.
A list of our Founding Sponsors, Gold Members and Founder Members can be found on our Roll of Honour.